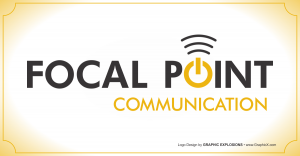 The call to action for this logo design project for was to create a strong logo that reflects the solid foundation, established service record, exceptional capabilities and professionalism that embodies Focal Point Communication and its staff. It also has to be recognizable and easy to remember.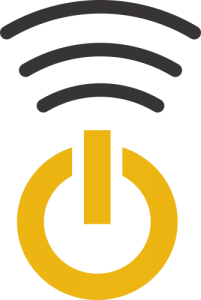 The logo's ability to stand alone and the graphic element's ability to be used as a recognizable social media avatar was an important consideration, as social media is an increasingly important element of the marketing mix. The colors used are a nod to the major wireless partner at Focal Point Communication.
You can learn more about Focal Point Communication below.
---
Focal Point Communication has been providing wireless solutions for businesses for 25 years. We enable improved communications for mobile workers with tablets, phones and mobile broadband equipment and customizable applications to quickly get important field data to management to improve the customer experience and profitability.
Our carrier partner, Sprint, continues to upgrade it's network for increased speeds, coverage and reliability to meet the needs of demanding business customers all over New England.
Our staff has over 70 years of wireless experience. We know that businesses need special attention and Focal Point Communication provides it!
You can check out Focal Point Communication at www.focalpointbiz.com or FaceBook.