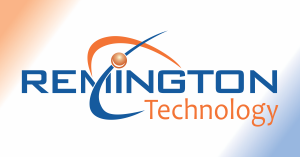 This is a recently completed logo design job for Remington Technology. One of the challenges of this particular project was that the company name doesn't necessarily reflect the products and services that they sell. The guidelines were that they wanted a clean, easily read logo that reflected their professionalism. It should use distinctive colors that when combined with the graphic design would create a memorable logo. I think we succeeded on all counts.
---
Remington Technology provides computer and networking support to homes and small businesses . For more information, visit their Facebook page at www.facebook.com/RemingtonTechnology or visit them online at www.remingtontechnology.com . Remington Technology is owned and operated by Regina Andler.
.Please use the links below to share this post.