SCREEN PRINTING and EMBROIDERY
Custom decorated clothing and accessories (screen printing and embroidery) is a fantastic way to advertise an event or business, show appreciation to customers and employees, and raise money for teams and organizations. It's also a great medium for creatives to display and sell their artwork.
At Graphic Explosions we combine years of creative graphic expression with the production of wearables and accessories to provide our customers with exceptional decorated products. Have us design the artwork and produce the gear, or provide your own creative graphics and have us do the rest!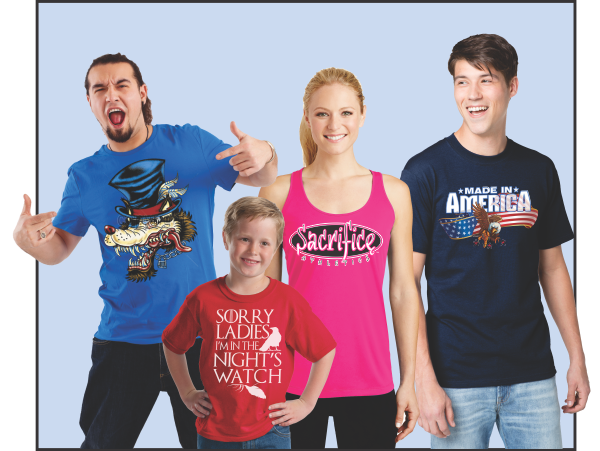 Screen Printing [skreen prin-ting]
noun. 1. the art, process or profession of forcing ink onto (a surface) through a prepared screen of fine material so as to create a picture or pattern.
Frequently Asked Questions